Oct 5, 2021
Which leading lady in comedy matches your fundraising style?
Laughter really is the best medicine. It helps boost immunity, pain tolerance, cardiovascular health, and memory.
There have been hundreds of hilarious women in comedy over the years who not only deliver the laughs but portray nuanced characters who can feel wholly like old friends. Their personalities are varied and their backgrounds are unique.
As you examine the type of fundraiser you are – you might find yourself aligned with one of these funny gals.
Alexis Rose
"If there's one thing I've learned, when it comes to love, you can't let the little things get in your way."
Alexis Rose, played by Annie Murphy in the CBC show Schitt's Creek, often shares the tales from her past. Not only is she a remarkable storyteller, but her character arch demonstrates how ambitious she really is, going from spoiled and freeloading to independent and accomplished. She ends up a kind-hearted friend and sister.
Many nonprofit staff have that same drive to fulfill their mission and are kind. Plus, they can host an event that shines (and that probably involves few birds). If you align with Alexis, you empower those around you, have taken big (sometimes scary) risks, and certainly make people laugh.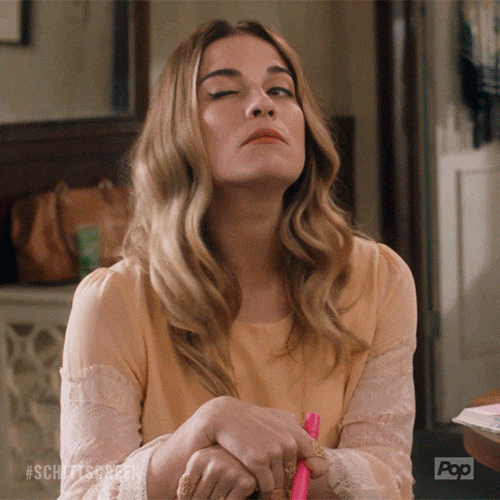 Ann Perkins
"They've all failed, so now I'm just gonna constantly hug her."
Ann Perkins, played by Rashida Jones on NBC's Parks and Rec, is a nurse and later Pawnee employee who is a loyal friend. She is attentive, utterly supportive, and even-tempered. Ann works hard and takes care of those who mean a lot to her, and she knows that cheerleading other women around her does not dim her own light.
Most nonprofit staff are nurturing and lend a hand when their colleagues need it. If you see some of yourself in Ann, you might be very tuned into donor stewardship and creative communication.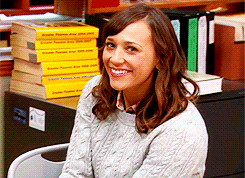 Jessica Day
"I brake for birds, I rock a lot of polka dots, I have touched glitter in the last 24 hours."
Jessica "Jess" Day, played by Zooey Deschanel on Fox's New Girl, is a quirky, creative teacher turned principal. She grows a lot over the show, but her selflessness and love of pajama sets never dwindles. Jess takes a leap or two in the show and remains loyal to those who mean the most to her.
If you strive to live and work authentically, you may relate to Jess. You might be the one people come to for help problem solving, and with you in the mix, things likely work out.
1,2,3,4 JFK ….. FDR.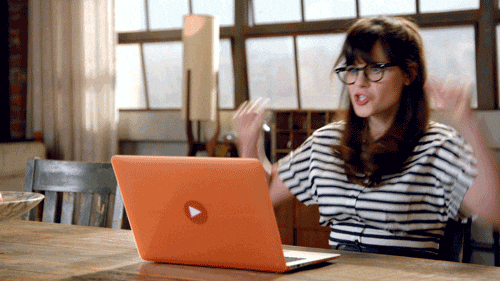 Leslie Knope
"What I hear when I'm being yelled at is people caring really loudly at me."
Leslie Knope, played by Amy Poehler on NBC's Parks and Rec, is an ambitious, hard-working woman. She sees the potential and possibilities in others. She is an organized binder aficionado, and her love of waffles knows no limits.
If you are hardworking and an encouraging team member, who knows that other people's successes do not detract from your own, you may relate to Leslie. You might go about life knowing there is almost always an alternative way to make something happen. Don't forget the syrup.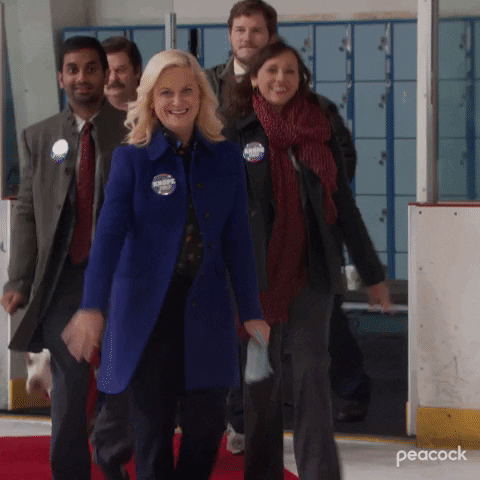 Lucy Ricardo
"No one will ever be as entertained by us as us."
Lucy Ricardo, played by the legendary Lucille Ball on I Love Lucy, is a quirky, loyal friend and wife. She's determined to scheme and shameless to boot.
She's a performer, too, and tried her hand at a few different yummy careers. If you are charming, witty, and driven – you may relate best to Lucy.
Mindy Lahiri
"I'm not picky, I have standards"
Mindy Lahiri, played by Mindy Kaling on Hulu's The Mindy Project, is a funny, warm doctor who confidently ends up leading her practice. She is pretty direct with her delivery and has surrounded herself with great friends.
If you're vivacious (and into celebrity gossip), you may relate to Mindy. As nonprofit staff can relate, she makes the most of what she has.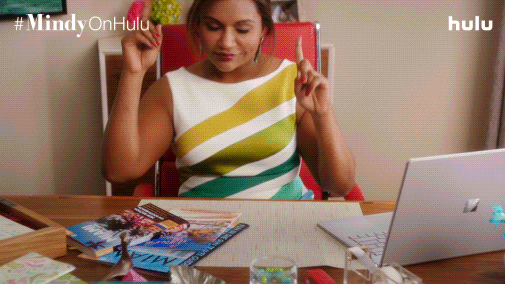 Selina Meyer
"I need to show that I'm a lone, fierce she-wolf."
Selina Meyer, played by the hilarious Julia Louis-Dreyfus in HBO's Veep, is a direct (to put it mildly) utterly flawed woman. But if you peel back a little bit, you'll see that Selina was vulnerable and even a little scared at times.
If you are direct, driven, emotional person – you may see some of yourself in Selina. And, she would have been all about contactless from start to finish at every event.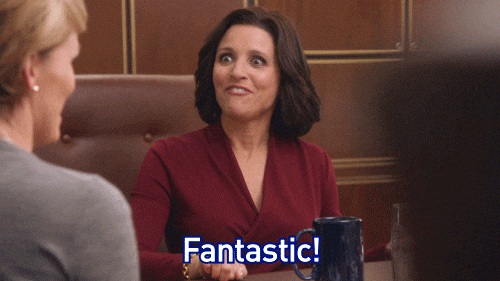 Dr. Rainbow Johnson
"You can't make decisions just to prove someone's idea about you is wrong. You have to follow your heart, and when you do … you'll be a part of something you love for all the right reasons."
Dr. Rainbow "Bow" Johnson, played by Tracy Ellis Ross on ABC's Black-ish, is a poised doctor, who isn't afraid to advocate for her kids, even if it means disagreeing with her partner. She is patient, caring, and multilingual.
Bow does the hard and right thing often when it comes to co-parenting. Not all decisions are easy for nonprofit staff either. If you're in a bind about big decisions, like keeping a hybrid or virtual element with your events, you might relate to Bow. The same goes if you're not a fan of birds, too.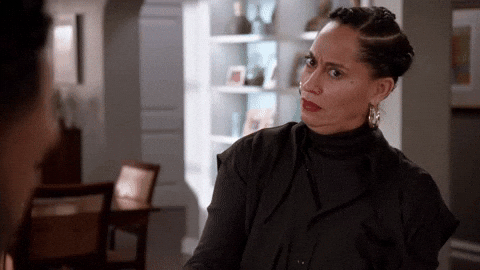 Rosa Diaz
"You're so good at being lame and I'm not."
Rosa Diaz, played by Stephanie Beatriz on NBC's Brooklyn 99, is a smart, tough gal. She is certainly dry and a bit guarded, but she demonstrates season after season that she is brave and loyal.
If you are all of this, as well as very, very resourceful, you may see some of yourself in Rosa. She also is fiercely an agent for change, which is a primary trait of most nonprofit staff.
No matter your style, you deserve a fundraising management system that best supports your nonprofit and mission. We might even make you laugh from time to time. We like to think we are funny anyway. Get started with GiveSmart today.