Oct 7, 2021
#GivingTuesday Myths: Busted
#GivingTuesday is THE global day of giving, which always falls on the Tuesday after Thanksgiving. It is a busy day for nonprofits, and some may feel it is not even worth it to try to run a #GivingTuesday campaign.
Don't let #GivingTuesday myths get you down!
There ARE easy, turnkey ways to make an impact for your organization on #GivingTuesday. Check out what you can do to bust these four #GivingTuesday myths to make an impact on your mission. Get your #GivingTuesday campaign up in just minutes with GiveSmart.
Myth #1 – #GivingTuesday is oversaturated and not worth the effort
Overall, nonprofits raised nearly $2.5 billion during #GivingTuesday in 2020. It was a 29 percent year-over-year increase.
We saw a much more significant increase at GiveSmart, with 367 percent more raised with the GiveSmart platform in 2020 as compared to 2019.
While all of that data certainly demonstrates a lot of activity happening in one day, it also shows that your nonprofit should run a campaign. Your supporters are anticipating giving on that day, and you can stand out to garner their attention.
"…We find that this universal day of giving is a feel-good day for anyone looking to get involved and make their mark. It is an easy way for someone to give back to their charity or charities of their choice…"

– Devorah Weinstein, Development Coordinator, Hospice Foundation of Central New York, Inc.
Myth #2: #GivingTuesday is just an online donation campaign
Your #GivingTuesday could just be a standard donation campaign. With an embeddable form on your website, donations can be easier to capture than ever before.
But, it can be so much more! In 2020, donations only accounted for 80% of the funds raised, as organizations used more GiveSmart features as a part of their #GivingTuesday efforts.
GiveSmart allows for numerous ways to stand out and go beyond "just a" donation. Our solution helps you attract new donors and connect with your community with a dynamic, mission-first #GivingTuesday campaign page.
With the chance to add peer-to-peer pages, auctions, membership drives, monthly giving, voting competitions, wish lists, and more, there #GivingTuesday offers engagement opportunities you don't want to miss out on. If you highlight a few ways people can give, and share specific giving opportunities, you might just see increased support.
Another way to see increased support is to offer a match to inspire donations. GiveSmart partner Malvern College Prep has a lot of success with this strategy. Skip ahead to minute 36 of this video (we see you skippers) to hear more from them on this proven strategy.
Check out our recent Jam Session with Fighting Children's Cancer Foundation below where they share how they leveraged peer-to-peer and embeddable forms for their end-of-year giving.
"[#GivingTuesday] has grown into a year-round global movement that inspires hundreds of millions of people to give, collaborate, and celebrate generosity."
Myth #3: I'll have success with one Facebook post on November 30
You likely know that layered communication is the best path to success for your #GivingTuesday campaign. It doesn't have to be too taxing for your staff, and don't forget you have volunteers who want to help!
Connect your communication to your mission. In the few emails you send ahead of November 30, as well as the lead-up social media posts, make sure to share your volunteers' and constituents' words. Ask them to give you a quote or shoot a quick phone video. Ask them to put it on their personal social and use a hashtag and/or tag your nonprofit. A quick share from your page is EASY to do then.
And, encourage them to share your #GivingTuesday fundraising page on their social media. GiveSmart witnessed major year-over-year increases in traffic from Instagram Stories (3,341%) and LinkedIn (677%).
Offer a specific fund or giving opportunity. If you have different departments, floors, initiatives, or other goods and services (power bill, loads of laundry, classroom library, etc) that need funding – offer those as donation opportunities as an open-ended opportunity or wish list. Donors like to know how their money is being used. Give that transparency from the onset!
Extend your timeline. Make sure you share impact stories ahead of the day itself on social and via email. Drive people to visit your fundraising site ahead of the day to check out a new video or infographic or see an announcement. Text supporters from your other campaigns and encourage them to give general event donations on #GivingTuesday. Keep giving open and use your #GivingTuesday campaign as a kickoff, like GiveSmart partner My Friends Pace did. (Spoiler: they raised a lot more!)
Myth #4: This is going to be a lot of time and energy for my staff or volunteers
It takes a few minutes to set up a GiveSmart fundraising page. If you are already using GiveSmart, check out how you can make that happen here. If you are looking to get started with GiveSmart, request a demo today.
Our sister fundraising management solution, MobileCause, has created dozens of useful templates for your email appeals, social media, and text messages. Download them today.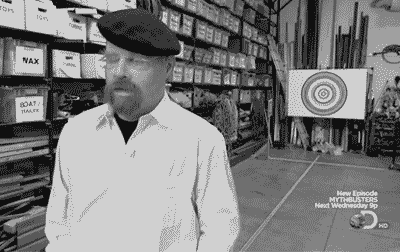 Your #GivingTuesday campaign can be worthwhile, and you don't have to let these myths get in the way of your planning. Look through these 70+ examples of virtual fundraisers – that could easily inspire your #GivingTuesday campaign strategy.
Need an online fundraising technology to help your #GivingTuesday off the ground? Get started with GiveSmart today!